Educating and Engaging Higher Learning Students with Interactive Games of Information Management Education (i-GIME) v.2
Keywords:
i-GIME V2, game-based learning, education, engagement
Abstract
Game-based learning has grown in popularity since used during Covid-19. Many educators worldwide use game-based learning as an exciting and interactive tool. i-GIME v.2 has been enhanced with additional modules and menus to make learning and teaching more engaging and students more interested and motivated. The purpose of i-GIME v.2 is to help information management students improve their information literacy and cataloguing skills. i-GIME v.2 designed the course content with gaming components that revolutionized the teaching and learning technique using a few website applications. The importance of i-GIME v.2 can stimulate learning motivation and student activity to be engaged in learning. In addition, the application of game-based learning can also improve student learning outcomes and creativity. An online survey was undertaken to assess students' perceptions of i-GIME v.2. The survey included 46 students from a public higher education institution. According to the frequency analysis, the game-based learning technique boosted students' self-efficacy in information literacy and cataloguing skills. As a result, the authors conclude that game-based learning provides better findings in student learning than traditional classroom teaching.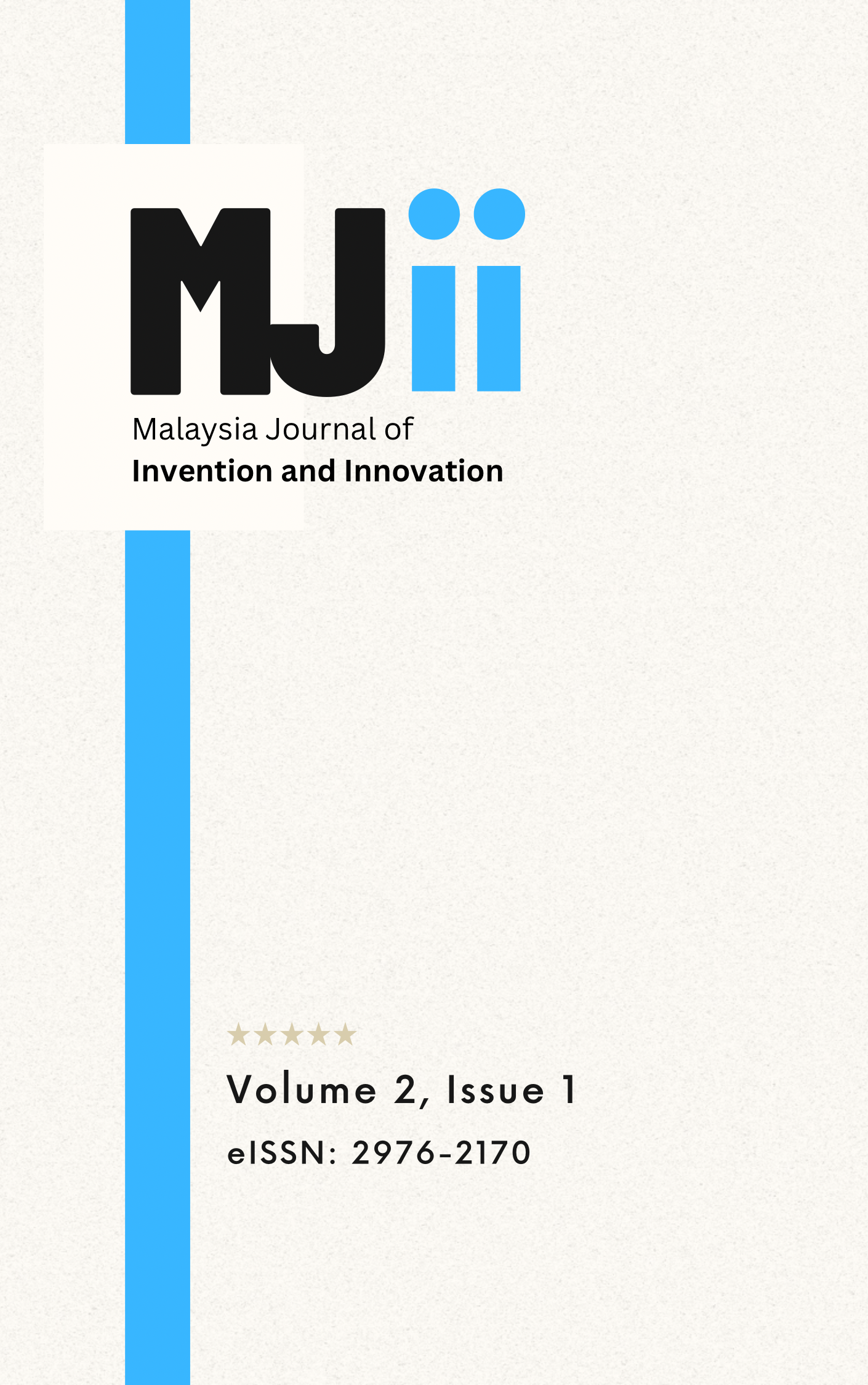 Downloads
How to Cite
Nurfaizah Kamarudin, Suhaida Halamy, & Mohsinin Mohsin. (2023). Educating and Engaging Higher Learning Students with Interactive Games of Information Management Education (i-GIME) v.2. Malaysia Journal of Invention and Innovation, 2(1), 19–23. Retrieved from https://digit360.com.my/mjii/index.php/home/article/view/14
License
Copyright (c) 2022 Nurfaizah Kamarudin, Suhaida Halamy, Mohsinin Mohsin
This work is licensed under a Creative Commons Attribution 4.0 International License.
The authors of MJII retain copyright to the content of the articles.
The content is published under the Creative Commons Attribution (CC BY) 4.0 which allows content to be copied, adapted, displayed, distributed, republished, or otherwise re-used for any purpose, including for adaptation and commercial use provided the content is attributed without any restriction.
Authors Rights
The Journal grants you the following non-exclusive rights, subject to giving propoer acknowledgement to the original journal. The authors may:
(i) to reprint or reproduce the contribution, in whole or in part, in any publication of your interest.
(ii) to use material for teaching purposes; including availability of the matarial in academic course.
(iii) to post a copy of the contribution on your personal or institutional web server, provided that the server is non-commercial and there are no charges for access, and
(iv) to deposit a copy of the contribution in a non-commercial data repository maintained by an institution of which you are a member.
Author's Agreement
Author(s) guarantee the journal the following:
(i) that the contribution is their original work;
(ii) that it contains, no matter what, content that is defamatory or is otherwise unlawful or which invades rights of privacy or publicity or infringes any proprietary rights (including copyright);
(iii) that the contribution has not been published elsewhere in whole or in part and that no agreement to publish is outstanding other than this agreement. Author(s) agree to be responsible and hold the journal, its editors, staff and affiliate organizations harmless against any claims arising from or related to the breach or inaccuracy of any of the guarantees listed above.
Disclaimer
The editorial team of the MJII and the publication team of Academica Press Solutions share no responsibility regarding the views and opinions expressed by the authors. 
The content published in MJII  is Open Access and can be shared, adapted, reproduced, reprinted, after appropriate acknowledgment and giving due credit to the author(s) work.