Vaccinoted Augmented Reality (VNAR): Vaccine Knowledge for Raising Awareness of Immunisation Among School Children
Keywords:
vaccine, immunisation, augmented reality, mobile Application, AR
Abstract
People may now instantly obtain any information they desire thanks to the advancements in technology. Unfortunately, technological development can also result in grave issues, such as irresponsible anti-vaccine advocates who disseminate incorrect information gleaned from unreliable sources. Since a result of the panic that their actions have sparked, many individuals have been misled into developing vaccination hesitance as they are constantly bombarded with false information regarding vaccines. In order to raise awareness and give consumers accurate fundamental understanding about vaccinations using entertaining multimedia technology, this research sought to develop an interactive way of learning utilizing Augmented Reality (AR) mobile application (i.e., Vaccinoted AR (VNAR) mobile application). The focus of this study was to analyse the level of understanding about vaccines and how it works to help control contagious diseases. The next priority was to develop a modern learning system using AR technology and interactive mobile application to convey correct information and awareness about vaccines. The effectiveness of the new interactive learning tool using AR technology and interactive mobile application to educate the user about vaccines was also evaluated. The model used for this project production was the Waterfall model. This project has successfully done an evaluation, positive feedback from the respondents were obtained, where they are satisfied and rated as excellent and good for this application. The respondent agrees that this VNAR Application gives them awareness and better understanding about immunisation.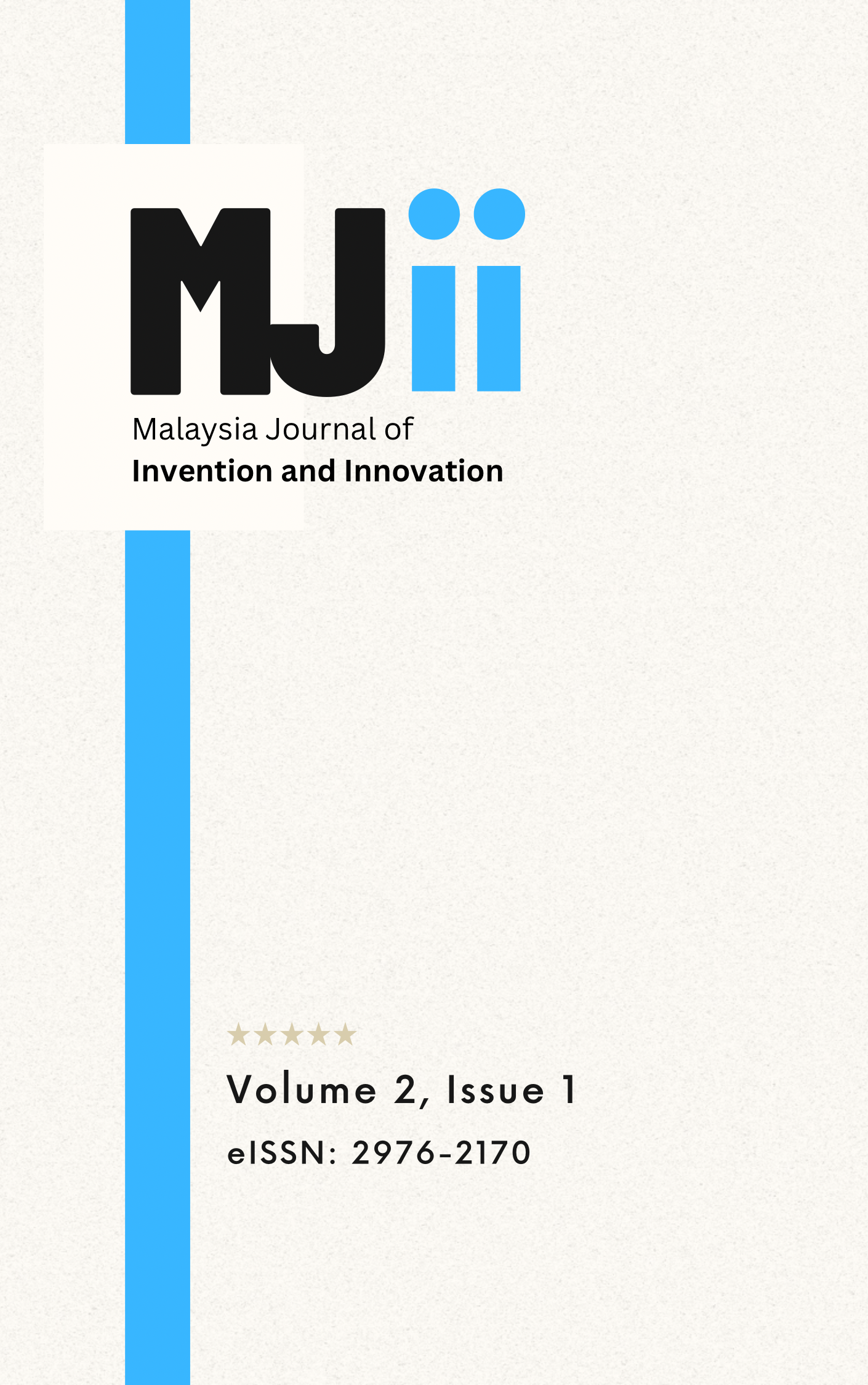 Downloads
How to Cite
Siti Nur Irdina Alwi, & Suzidiana Sulaiman. (2023). Vaccinoted Augmented Reality (VNAR): Vaccine Knowledge for Raising Awareness of Immunisation Among School Children. Malaysia Journal of Invention and Innovation, 2(1), 49–55. Retrieved from https://digit360.com.my/mjii/index.php/home/article/view/19
License
Copyright (c) 2022 Siti Nur Irdina Alwi, Suzidiana Sulaiman
This work is licensed under a Creative Commons Attribution 4.0 International License.
The authors of MJII retain copyright to the content of the articles.
The content is published under the Creative Commons Attribution (CC BY) 4.0 which allows content to be copied, adapted, displayed, distributed, republished, or otherwise re-used for any purpose, including for adaptation and commercial use provided the content is attributed without any restriction.
Authors Rights
The Journal grants you the following non-exclusive rights, subject to giving propoer acknowledgement to the original journal. The authors may:
(i) to reprint or reproduce the contribution, in whole or in part, in any publication of your interest.
(ii) to use material for teaching purposes; including availability of the matarial in academic course.
(iii) to post a copy of the contribution on your personal or institutional web server, provided that the server is non-commercial and there are no charges for access, and
(iv) to deposit a copy of the contribution in a non-commercial data repository maintained by an institution of which you are a member.
Author's Agreement
Author(s) guarantee the journal the following:
(i) that the contribution is their original work;
(ii) that it contains, no matter what, content that is defamatory or is otherwise unlawful or which invades rights of privacy or publicity or infringes any proprietary rights (including copyright);
(iii) that the contribution has not been published elsewhere in whole or in part and that no agreement to publish is outstanding other than this agreement. Author(s) agree to be responsible and hold the journal, its editors, staff and affiliate organizations harmless against any claims arising from or related to the breach or inaccuracy of any of the guarantees listed above.
Disclaimer
The editorial team of the MJII and the publication team of Academica Press Solutions share no responsibility regarding the views and opinions expressed by the authors. 
The content published in MJII  is Open Access and can be shared, adapted, reproduced, reprinted, after appropriate acknowledgment and giving due credit to the author(s) work.