"Help ASD's with Fun Way": Detective Looking Chart- Plutchik Emotion Games For Kids Through Vark Model To ASD Children
Keywords:
Autism Spectrum Disorder, Complex Disorder, Brain Development, Disability Ability
Abstract
One of the 17 SDG Sustainable Development Goals announced by the UN in September 2015 is quality education. "Ensure inclusive and equitable quality education and promote opportunities for lifelong learning for all" is the focus of SDG criteria number 4. To ensure that children with special needs, such as Autism Spectrum Disorder (ASD), receive parallel schooling in both their academic and personality components, "Parallel Education." As a complex developmental impairment, autism has no racial, ethnic, or social differences regardless of family income, way of life, or degree of education. Children with autism also have difficulty using their social imagination. In order to better meet their demands for enhancing brain development, the approach in the education sector must identify initiatives in developing teaching and learning resources and tools. For teachers and schools, ministries, communities, parents, guidance (the instructors), and the nation to approach the needs of children, tools for this type of group are required. The disease has a significant impact on three key areas: conduct, social skills, and communication abilities. Additionally, this innovation can be related to behavioural and developmental therapies for ASD in shaping learning that influences parts of cognition and emotion. This game was developed as a teaching tool for autistic kids and serves as a platform to gauge their emotional states using the Plutchik wheel of emotions. The research needs of autistic children in obtaining instruction using the VARK (visual, auditory, reading/writing, and kinesthetic) model informed the development of this game. This study has created a gameboard to raise the emotional level of autistic children through the cognitive and affective domains, ensuring that their particular sensory needs are met in addition to aiding their psychomotor development. By concentrating on emotional evaluation, the study will also uncover new concerns and requirements for autistic kids who have sensory issues. To assist them in learning, educational items (teaching and learning aids) are created in order to help this target group at any canter of autism.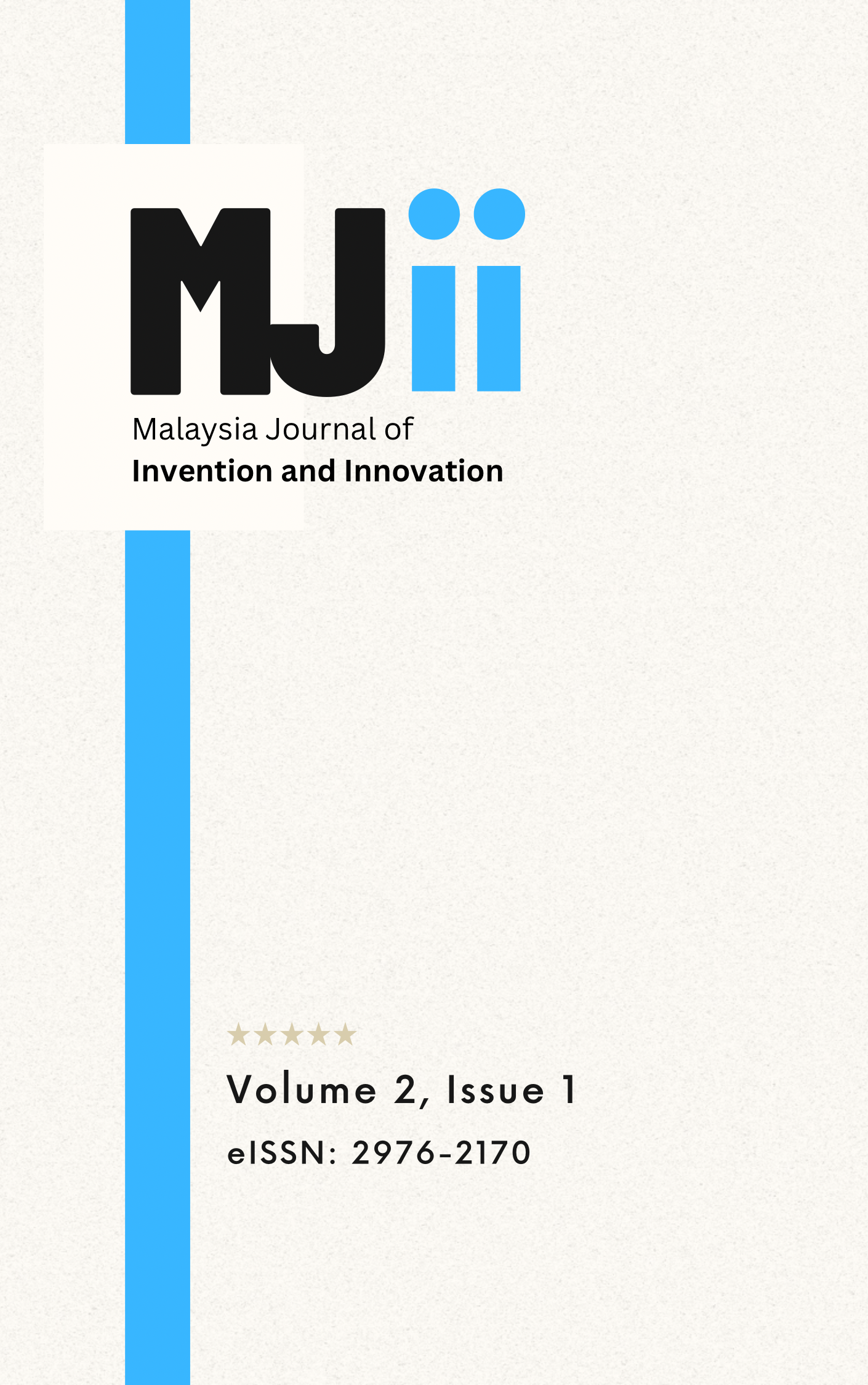 Downloads
How to Cite
Muhamad Hafiz Hassan, Rainal Hidayat Wardi, Noraziah Mohd Razali, Nurul Amy Azura Hishamuddin, Muhammad Fakhruddin Ahmad, & Roziani Mat Nashir@Mohd Nasir. (2023). "Help ASD's with Fun Way": Detective Looking Chart- Plutchik Emotion Games For Kids Through Vark Model To ASD Children. Malaysia Journal of Invention and Innovation, 2(1), 56–64. Retrieved from https://digit360.com.my/mjii/index.php/home/article/view/20
License
Copyright (c) 2022 Muhamad Hafiz Hassan, Rainal Hidayat Wardi, Noraziah Mohd Razali, Nurul Amy Azura Hishamuddin, Muhammad Fakhruddin Ahmad, Roziani Mat Nashir@Mohd Nasir
This work is licensed under a Creative Commons Attribution 4.0 International License.
The authors of MJII retain copyright to the content of the articles.
The content is published under the Creative Commons Attribution (CC BY) 4.0 which allows content to be copied, adapted, displayed, distributed, republished, or otherwise re-used for any purpose, including for adaptation and commercial use provided the content is attributed without any restriction.
Authors Rights
The Journal grants you the following non-exclusive rights, subject to giving propoer acknowledgement to the original journal. The authors may:
(i) to reprint or reproduce the contribution, in whole or in part, in any publication of your interest.
(ii) to use material for teaching purposes; including availability of the matarial in academic course.
(iii) to post a copy of the contribution on your personal or institutional web server, provided that the server is non-commercial and there are no charges for access, and
(iv) to deposit a copy of the contribution in a non-commercial data repository maintained by an institution of which you are a member.
Author's Agreement
Author(s) guarantee the journal the following:
(i) that the contribution is their original work;
(ii) that it contains, no matter what, content that is defamatory or is otherwise unlawful or which invades rights of privacy or publicity or infringes any proprietary rights (including copyright);
(iii) that the contribution has not been published elsewhere in whole or in part and that no agreement to publish is outstanding other than this agreement. Author(s) agree to be responsible and hold the journal, its editors, staff and affiliate organizations harmless against any claims arising from or related to the breach or inaccuracy of any of the guarantees listed above.
Disclaimer
The editorial team of the MJII and the publication team of Academica Press Solutions share no responsibility regarding the views and opinions expressed by the authors. 
The content published in MJII  is Open Access and can be shared, adapted, reproduced, reprinted, after appropriate acknowledgment and giving due credit to the author(s) work.